100% Of Kids 14-16 With mRNA COVID Vaccine Induced Myocarditis Had Damaged Hearts At 3-6 Month Follow Up
Health by James
Dec 31, 2022​
Yet another brand new study
of kids aged 14-16 diagnosed with mRNA COVID vaccine associated myocarditis found:
77.7% abnormal ECG findings (ST-elevation most common).
LGE on 88.8% of MRIs.
55.5% myocardial edoema (excess fluid).
100% LGE present at 3-6 month follow up.
The infection fatality rate of COVID-19 for those aged 0-19 documented by Pezzullo et al was
0.0003%
while the risk of myocarditis from mRNA vaccination was found to be
1/2000-1/3000
. The benefits do not outweigh the risks.
Stop the shots.
SOURCE: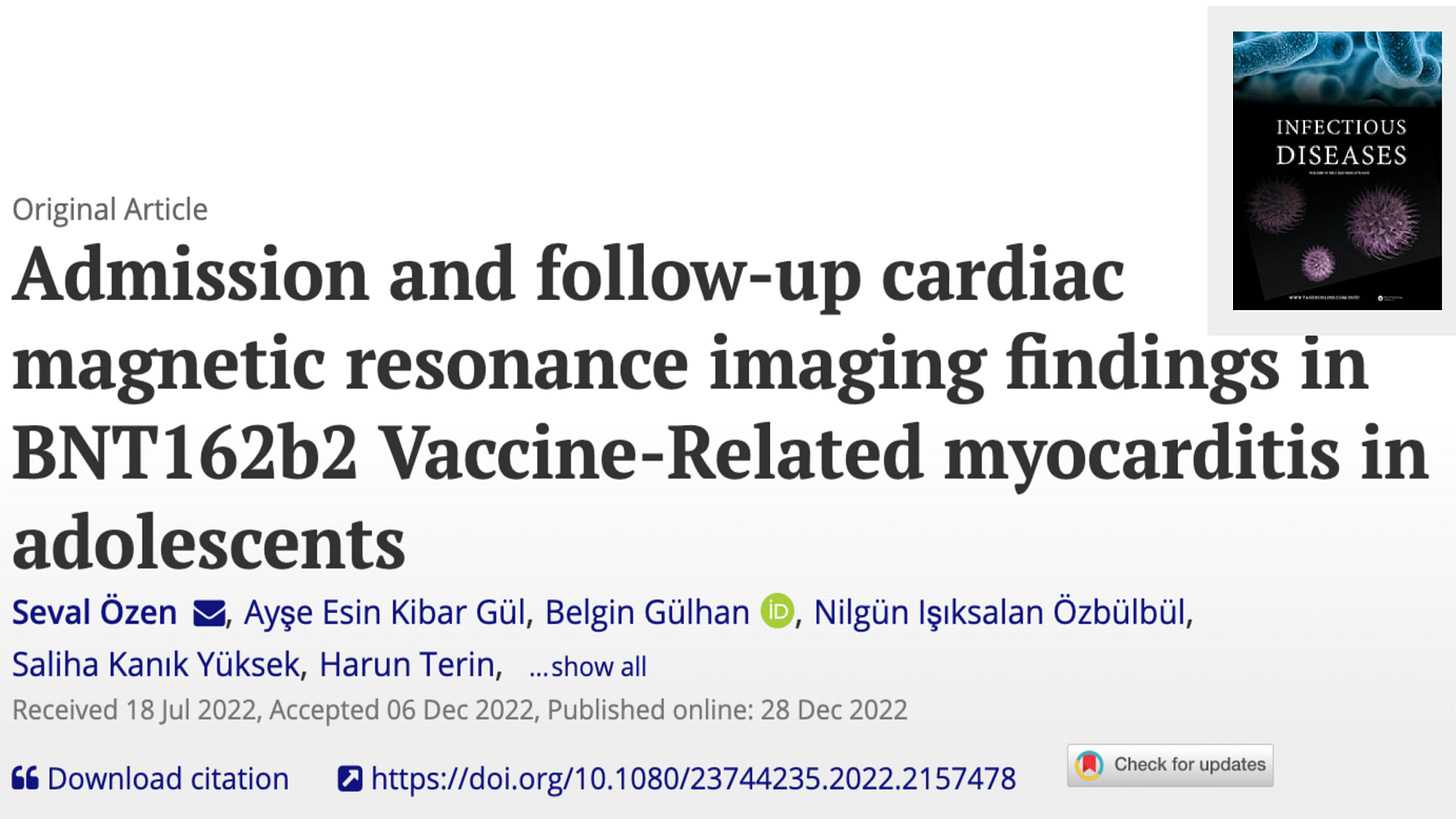 Source:
https://jamescintolo.substack.com/p/100-of-kids-14-16-with-mrna-covid